The economics of the TotalEnergies-backed project in southern Mozambique have shifted since Russia's invasion of Ukraine caused a spike in global demand for LNG
A Mozambican-South African business consortium, plus TotalEnergies, has a plan to import LNG to the southern Mozambican city of Matola. The masterplan is to respond to neighbouring South Africa's energy crisis: whether by selling on the gas, converting it to electricity to supply the regional electricity grid, or some combination of the two. But it faces a fundamental problem: rising LNG prices in response to Russia's invasion of Ukraine mean customers now can't afford LNG. In the longer term, growing questions over the role the fossil fuel should play in South Africa's energy transition, and the falling costs of renewable energy and battery storage, means it is not clear that South Africa's energy sector will need the gas at all. 
The Matola LNG project hit a potentially major stumbling block earlier this month when South African energy and petrochemicals giant, Sasol, said it was delaying a decision on whether to import LNG through the terminal — though the project's sponsors told Zitamar their project is still moving ahead "on schedule".
Sasol had said it would sign an agreement this year to buy 40-60 petajoules (PJ) of LNG per annum through the terminal. In early November, however, it told investors it would delay making a decision on buying LNG until 2024 — and may not need it at all. Importing LNG is the company's "Plan B," Sasol's chief executive said.
Sasol had said it would need additional gas from 2026, when it expected production from its Pande and Temane fields in Mozambique to start declining. However, it now says it has found an extra 284 billion cubic feet (bcf) of gas reserves at the fields — giving it another two years until gas production in Mozambique starts drastically declining.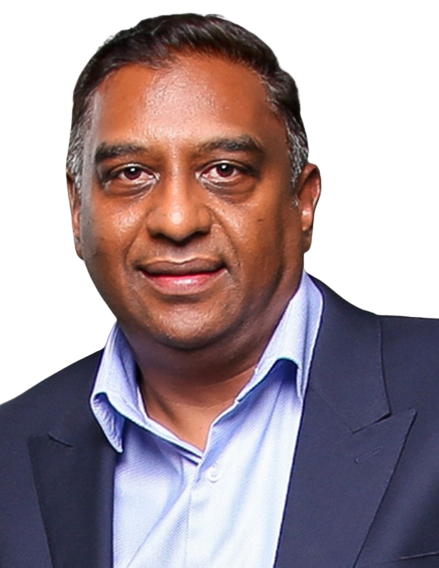 This would allow Sasol to continue supplying itself and its existing customers in South Africa and Mozambique until 2028, Sasol senior vice president Akash Latchman told Zitamar News. However,  "it does not allow for any growth in demand from customers or for additional requirements from Sasol," he said.
But Sasol wants to dramatically increase its use of gas. It estimates it will need 40-60 PJ per annum (PJ/a) more gas by 2030 — the amount it had planned to import through Matola — over and above its current requirements of 160 PJ/a. The company  is targeting a 30% reduction in emissions by 2030, largely by replacing some of the 10 million tonnes per annum of coal it currently uses to make synthetic fuel and chemicals, with gas.
Importing that gas as LNG remains "Plan B, if we can't get enough quantities from our own Southern cone gas fields in Mozambique" to meet this additional demand, chief executive Fleetwood Grobler told investors at a climate roundtable discussion on 3 November.
Sasol has committed $1bn over the next three years to secure additional gas from Mozambican fields, according to its 2022 Climate Change Report.
It has commissioned a test well and is evaluating seismic data at  its PSA licence in Inhambane. Results on how much more gas it could pump from the field are expected in June 2023. Meanwhile, it will start exploration on the new blocks it won in Mozambique's fifth licensing round. Sasol  plans to drill exploration wells in the onshore PT5-C area , in which it holds a 70% working interest, and offshore A5-A area, in which it holds a 10% interest, in the first quarter of next year.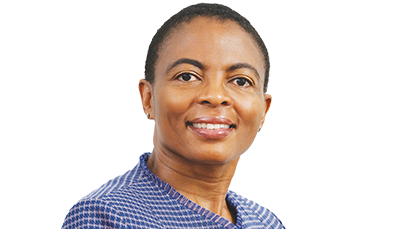 If additional gas is needed that can't be supplied from Sasol's own fields, the company will look to take a final decision on importing LNG in 2024, Priscillah Mabelane, a Sasol executive vice president, told investors on 3 November.
There remains a chance that Sasol, one of Africa's largest emitters of greenhouse gases, decides it is simply too expensive to move ahead with its pivot to gas. In its latest filing to the US Securities Exchange Commission, it noted "the unavailability and unaffordability of gas as feedstock" as one of the "primary risks" of achieving its 2030 and 2050 greenhouse gas reduction targets.
"Like so many aspects of the company's climate ambitions and emission reduction plans, Sasol's plans in relation to fossil gas are reliant on external factors which are highly uncertain," Robyn Hugo, Just Share's director of climate change engagement, told Zitamar. "In the interim, it has made no commitment to any emission reductions before 2030, has confirmed that its emissions will increase this year, and still claims – without evidence – that 'we remain on track with our commitment to achieve a 30% reduction by 2030'".
Other industrial users
Sasol's indecision over the Matola project is leading some other industrial gas users in South Africa to engage directly with the developers of the Matola terminal to secure gas supplies, Jaco Human, chief executive of the Industrial Gas Users Association, told Zitamar.

"The industry is blind right now as to what the world looks like after 2025," Human said. "Although Sasol is publicly communicating the extension of its regional gas availability to 2028, Sasol's ability and/or willingness to supply gas to the market remains uncertain despite various calls to clarify its market position." 

Sasol has acted as the sole gas aggregator for the South African market up to now. It told amaBhungane in July that it is talking with Mozambique's national oil company, ENH, and South Africas' state-owned Central Energy Fund (CEF) about forming a joint gas aggregator to pursue additional gas imports into South Africa.
However, South Africa's gas industry "could well establish its own aggregator to import gas and enter into supply agreements," said Human. "There needs to be an aggregator or multiple aggregators to support LNG development. Who the most efficient aggregator [would be], is still open to debate."
Questions remain over whether, without Sasol, there is enough gas demand to justify building a floating storage and regasification unit (FSRU), such as is planned at Matola.
"From a South Africa industry perspective, we need 30 PJ of gas from 2025 to replace the methane-rich gas which is usually sent from Sasol's Secunda plant to KwaZulu-Natal, and the decline from Sasol's gas fields in Mozambique," said Human. "My understanding of the economics is that these volumes are the minimum required to make [LNG imports] viable."
Ultimately demand could be higher than 30 PJ, as consumption by these users has been constrained up to now by the supply limitations of gas from Sasol's fields. It will certainly be higher if South Africa decides to use LNG to meet power demand.
Will South Africa power anchor LNG demand?
"There is likely to be significant demand from the power sector adding to the overall viability of the project," Human said. 
South Africa's state-owned power utility, Eskom, remains vague on its LNG import plans. In the short term, however, it has said that importing the fuel is unaffordable.
An Eskom spokesperson said the company is "considering all options," for gas supply, although it has not started any negotiations with the Matola LNG developers.
"There certainly are retiring coal-fired power stations in Mpumalanga that can be fired by gas from Mozambique," the spokesperson told Zitamar, but added: "There is no deal yet. Not even talks."
The Komati power station, the final unit of which shut down at the end of October, is the first of four coal plants to be retired in the South African province of Mpumalanga, which borders southern Mozambique, in the coming years. Eskom was considering the possibility of repowering 500 MW at the site with gas, but the high cost meant it was "not competitive at this stage," according to an Eskom briefing in May. The plant will instead be repurposed with a 150 MW solar PV solar plant and a 70 MW wind farm, and 150 MW of battery storage.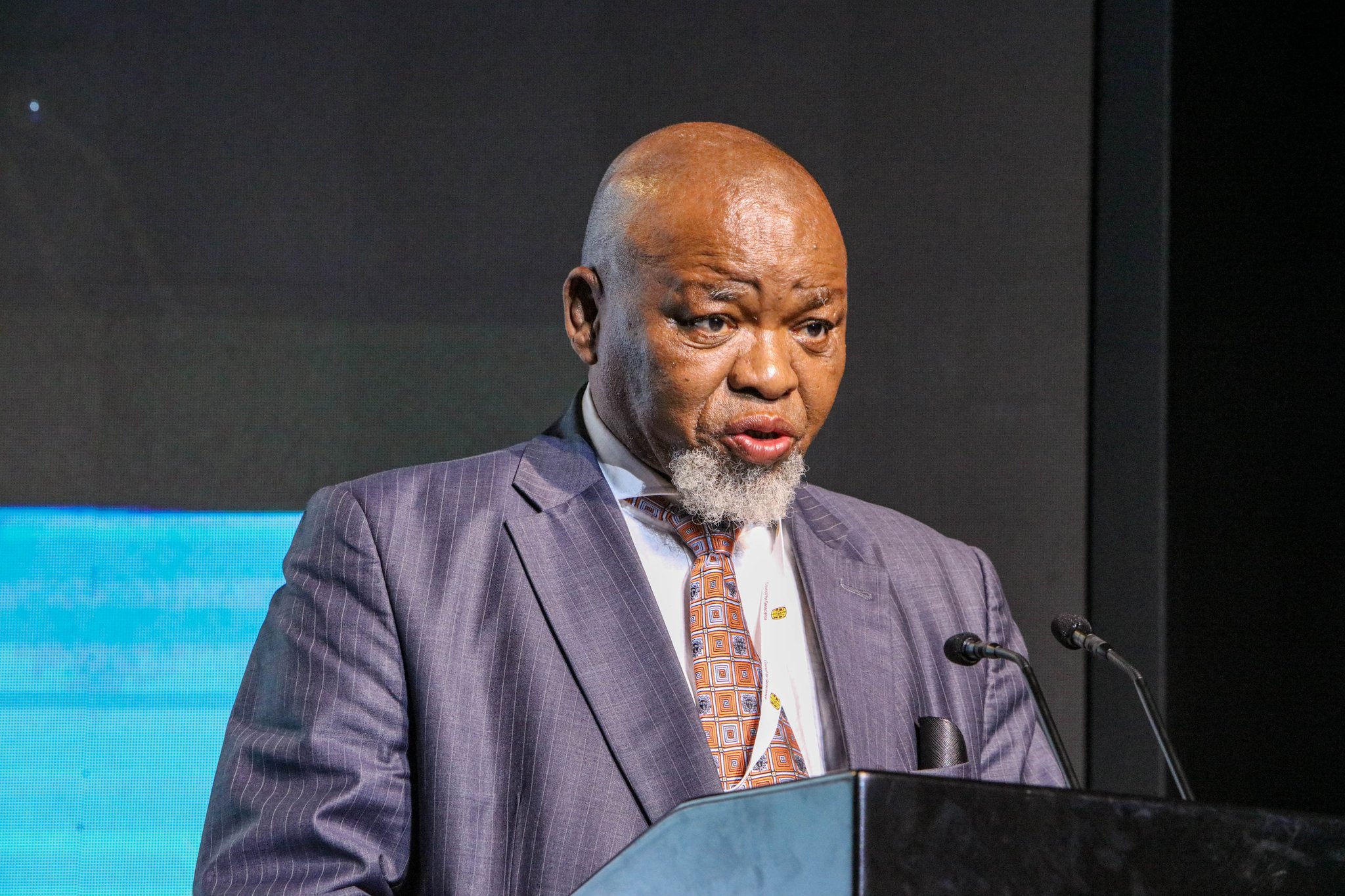 South Africa's minister of mineral resources and energy, Gwede Mantashe, wants to convert the remaining three power plants to run on gas. He intends for these power plants —  the Hendrina, Grootvlei and Camden — to be taken under the ownership of a new power generation company, known as Generation 2. Unlike Eskom, which is managed by South Africa's Department of Public Enterprises, Generation 2 would be overseen by Mantashe's own ministry.
Together these power plants, which have a combined capacity of 4800 MW, could provide enough demand to justify investment in Matola LNG. However this will depend on whether they are run as peaking plants, to provide power during periods of high demand such as morning and night; as balancing power, which provides power as a last resort when other options are unavailable; or if they will be run at a much higher capacity.
"Since Mantashe favours gas, and this proposed entity would be under his control, you can expect these three repurposed coal plants would not just run as peakers," said Richard Halsey, a Cape-Town based policy advisor at the International Institute for Sustainable Development (IISD). "Would this provide enough demand for Matola? At 4.8GW existing capacity that is a lot, but it has not yet been determined what their replacement capacity would be."
Mantashe said financing for his new power generation company and its projects will come from a combination of the state, the market and investors.
However, market watchers have serious doubts Generation 2 will get off the ground. "It's cloud cuckoo land," one South African energy consultant told Zitamar, suggesting that South Africa simply doesn't have the money to realise Mantashe's "grand plans". "Unfortunately, this is where ideology and reality clash. It's not because the demand for power isn't there – but it's going to be a challenge to secure LNG for any of these projects without a strong balance sheet."
In addition to the high cost of LNG, a challenge of repowering these coal power plants with gas is that gas-fired power plants work much less efficiently at altitude. Mpumalanga is around 1600m above sea level, which Eskom estimates would lead to around a 20% drop in power output.
Under South Africa's 2019 Integrated Resource Plan (IRP), the government's most recent energy infrastructure planning document, Eskom should also bring 3000 MW of new gas-fired capacity online by 2030. However, the proposed location of these plants means Matola LNG may not be well-positioned to supply them

The expectation is that part of the new power capacity – at least 1000 MW – would be supplied by LNG from a planned import terminal in Coega, on South Africa's Eastern Cape.
Eskom is also planning to convert the Ankerlig and Gourikwa diesel plants in the Western Cape province of South Africa to run on gas. However, these would be supplied by LNG imports into the Western Cape, not Mozambique.
Beyond what is foreseen in the IRP, Eskom is planning to build an additional 3000 MW of new gas-fired power capacity at Richards Bay. But this would be supplied by LNG into Richards Bay, not Matola.
That is if any of these gas-fired power plans move ahead at all. There is a growing consensus among industry experts that South Africa's power sector requires very little gas.  A study published by the National Business Initiative – a coalition of South African and multinational companies, that includes Sasol and Eskom – showed that the electricity sector needs just 17 PJ of gas a year until 2035.
"All studies show that the overwhelming majority of new generation capacity should be wind and solar, with an increasing requirement for flexible (dispatchable) capacity to support this," according to a report published by Meridien Economics in June 2022. "There is no evidence to support the large-scale gas envisaged in the GMP [Gas Master Plan]; this is uneconomical even before carbon emissions are considered."
Given the limited role for gas in the power sector, there have been calls to revise the IRP before Eskom starts work on the kind of massive gas-fired expansion that may be needed to anchor demand for LNG imports into Matola.

"We think there is enough evidence to put gas-fired development on hold, or at least delay a  decision on whether to move forward on gas until 2028," said Halsey. "In the short-term, the South African power system has other ways to fill the role of gas, and given how fast technology is changing, by 2028 things will look different. What will the cost of green hydrogen be? What about battery and gravitational storage? Where will our companies be in converting away from gas to other sources? We don't know, but things are moving quickly."
Or just import the power…
Another alternative is for South Africa to import power, instead of gas, from Mozambique.
"Transporting the electrons to South Africa could be a better solution than trying to import LNG, which might be expensive and generate stranded asset risks," said Halsey.  "But there remains a big contrast between what the energy modellers and researchers say and what the politicians want."
Politically, and from an energy security perspective, South Africa has always preferred to build its own power generation — with the notable exception of a long-standing contract to import large volumes of cheap power from Mozambique's Hidroeléctrica de Cahora Bassa (HCB).
The promoters of the Matola LNG project are hoping that this is about to change and that Eskom will agree to buy power from a massive, 2000 MW gas-fired power plant they are planning to build in the Beluluane industrial park in Matola.
"The Mozambican partners on the Matola LNG project are not too concerned about Sasol participation since the main goal of the project is to supply the Beluluane power plant," a senior executive with Matola Gas Company (MGC), one of the project sponsors, told Zitamar.
Construction on the 2000 MW Central Térmica de Beluluane (CTB) — which is being developed by MGC and its partner, South African company Gigajoule — is expected to start in the first half of 2023, according to the project director Marco Morgado. The plant should then be operational by 2026. However, there are doubts as to whether this schedule is realistic — or whether, without a firm power purchase agreement from Eskom, it can move ahead at all.

Eskom has acknowledged that it could be more efficient to import power from Mozambique, rather than buying LNG from Matola to repower its plants at Mpumalanga. Importing power would require relatively small investment in the electricity grid, and transport costs would be lower, it noted in its May briefing. While gas transport costs to the Mpumalanga repowering sites would cost in excess of 12% of the total gas delivered, transmission costs would likely be around 3-4% of the total energy delivered. And while Eskom expects a 20% capacity loss for the gas turbines at altitude, there would be only 3-3.5% of transmission line losses.

The utility said in its state of the system briefing last week, that it is engaging various entities in Mozambique on power supply opportunities, according to South Africa's Business Report. It's not clear if these deals  include offtake agreements with Matola LNG or CTB. Given Eskom's acknowledgement that LNG is unaffordable, this seems unlikely. 
CTB's other great hope is that it might supply Mozambique's aluminium smelter, Mozal. The smelter, run by Australian mining company South32 sits in the same industrial park in Beluluane as the planned CTB plant.
Mozal currently receives 950 MW of cheap hydropower from HCB, via the South African power grid and state power utility, Eskom. In 2026, Eskom's deal to supply Mozal expires – and looks unlikely to be renewed. The Matola LNG partners are hoping they can step in to supply gas or power to the plant. However, Mozal will likely only need this power for three years. In 2029, HCB's deal to supply Eskom comes to an end, and HCB could start selling power to Mozal directly.
A three-year PPA is too short to finance a 2000 MW power station against. In addition, the economics of aluminium smelting rely on cheap power supply. Compared to hydro, LNG-to-power is expensive, even before the spike in prices precipitated by the Russian gas crisis are taken into account.

Mozal has other options to meet at least part of its supply gap. An EDM official said that the company is in discussions to buy power from Globeleq's 450 MW Central Termica de Temane (CTT) in Inhambane, a project which has already secured financing and is under construction.

CTB has also previously said it would sell its power into the Southern African Power Pool (SAPP), something it would most likely have to do via Mozambique's state electricity utility, EDM. But EDM has never mentioned any plan to buy power from CTB – and Zitamar understands the project has not even secured a connection and operation agreement with the Mozambican utility, which is a basic requirement to evacuate power. Furthermore, there is no precedent for financing a power plant of this scale based on a plan to sell to the SAPP. Banks would almost certainly require an alternative guarantee of the offtake.
The promoters of the Matola LNG project may also have doubts that CTB will be the first customer for their project. Zitamar understands that when a tender notice for an FSRU supplier was issued last year, the potential customers were industrial users in South Africa. CTB was not mentioned.
If LNG is the answer, Matola is in pole position
If South Africa decides to move forward with gas-based growth, the country could be expected to prioritise building its own LNG hubs over importing gas from Mozambique, for reasons of energy security, and to keep the benefits of employment and industrialisation these projects could bring at home.
However, the reality is that policy inertia, regulatory complexities and bureaucracy in South Africa has meant the country has made little progress on any of its LNG import projects over the past decade. Proposals to import LNG into Richards Bay, Coega and Saldanha Bay were first floated a decade ago, and yet haven't advanced much beyond issuing requests for information to the market.
While Richards Bay will eventually see LNG-to-power developments, said Jaco Human, it is unlikely to be soon. "We have no certainty that the development of these mega gas infrastructure will happen in time — and my view is not before 2030, considering where both the power and LNG projects are at present," he told Zitamar. "These developments are hamstrung by ambitions of the state-owned enterprises who want to develop infrastructure and power themselves, but aren't efficient in delivering and operating these projects."

In contrast, Matola LNG terminal is led by private sector players. The project sponsor, Beluluane Gas Company (BGC), has the financial weight and expertise of TotalEnergies behind it, as well as local experience of Gigajoule and Matola Gas company, the companies that run the gas distribution system in Maputo Province and the 350MW gas-fired power station at Ressano Garcia, on the border between South Africa and Mozambique.
Progress on the Matola project has been swift – a concession for the project was awarded in 2019, an Environmental Impact Assessment was completed in 2021, and the sponsors are now contracting for an FSRU – but not as fast as developers had assumed.
When the project was first announced in 2019, FID was expected in mid-2020, and first LNG imports by 2022. Now it looks like even the new import target of 2024 is optimistic.
No LNG contracts in place
One of the main challenges behind the Matola project moving forward is that LNG is not affordable for many of its potential customers.
Over and above the current high price of LNG on today's market, buying LNG requires a strong balance sheet. "The balance sheets of Eskom and South Africa's industrial companies are already stretched," the consultant said. "Does Sasol have the balance sheet to stand behind the 50 PJ obligation it needs? The credit instruments needed to support that will run into the billions of Rand – which I don't think Sasol has."
Higher oil and chemical prices in today's market means Sasol's finances are recovering from the lows of 2020, when a massive cost overrun at its Lake Charles Petrochemical facility in the US meant its debt stood at nearly $10bn. Over the past two years the company has been cutting costs and selling assets — including a stake in the Rompco pipeline, and its CTRG gas power plant in Ressano Garcia — to bolster its balance sheet, but its debt still stands at $3.8bn.
Sasol is vague on how LNG costs would be covered. Sasol vice president, Priscilla Mabelane told investors simply that infrastructure would be paid for on a "user pays" principle, with a "reasonable payback" period.
"If Sasol takes a decision to contract LNG supply, assuming it is affordable, Sasol does have the required financial standing to conclude the contract," Sasol's senior vice president Akash Latchman told Zitamar. "We believe that partnerships and collaboration with key stakeholders is important, and we will assess whether procuring the LNG in a partnership with others holds synergies that should be pursued."
This is where its partnership with CEF could prove useful. If Sasol can't provide the back-to-back credit instruments needed for 40-60PJ of LNG purchase obligations, its potential gas aggregator partner, CEF, might.

"CEF will also need capitalisation, and the South African government doesn't have a lot of fiscal headroom. But CEF as a gas aggregator is an interesting idea, and if there is a strong business case, the South Africa Treasury might be able to support it," the South African energy consultant told Zitamar.
However, even with the backing of a well-capitalised CEF, there is still no guarantee that LNG will be affordable for Sasol, whose business model is predicated on securing cheap gas.
The war in Ukraine, and Europe's scramble to secure LNG to replace Russian gas means LNG prices are expected to stay high in the short-to-medium.
"Europe obviously needs more LNG, but there is no growth in LNG supply now which is why prices are high," Wood Mackenzie's senior global LNG supply expert, Giles Farrer,  told Zitamar. "There will be new LNG production coming online starting at the end of 2024 and early 2025, and that will ramp up over 2026 and 2027. At some point around then, the market will start to rebalance and prices will fall. How much they fall will depend on how much EU demand drops given the energy transition, the latent demand uptick in Asia, and how much US and Qatari LNG comes on stream."

If Matola goes ahead at all, starting imports in 2027, rather than in 2024, looks more realistic for its price-sensitive customers.
Homegrown solutions?
And South Africa could still ultimately look to its own domestic gas fields, rather than LNG, to fill the small gas requirements it needs in the power sector.
Locally produced gas should, in theory, be cheaper than LNG, and means buyers are not exposed to the same international commodity price volatility and forex risks as they would be for LNG imports, which would need to be paid for in dollars.
However, progress on South Africa's offshore gas developments has been slow. The infamously rough sea conditions off the country's southern coast make drilling expensive and risky. South Africa's biodiverse and highly sensitive marine environment means oil and gas companies' drilling plans are increasingly being challenged by environmental and civil society groups. Shell has already been banned from using seismic testing to explore for oil and gas off South Africa's Wild Coast, and campaigners are now seeking to block drilling on TotalEnergies' Block 11B/12B, which contains two large gas fields, Brulpadda and Luiperd.
However, if TotalEnergies goes ahead with drilling, the first of the fields, located about 175 km off South Africa's southern coast, could start producing gas by 2026, Bloomberg reported.
This is far from a done deal. While TotalEnergies submitted its production licence application for the block in September, it still needs to obtain environmental authorisation and meet other requirements, the newswire reported. And while the field could supply state-owned PetroSA's 45,000-barrel-a-day Mossel Bay gas-to-liquids plant and gas-to-power stations, in Western Cape Province, which has run out of feedstock, the location of the gas means it wouldn't be of use to Sasol or industrial gas users in KwazuNatal.
Small-scale onshore gas production in South Africa could be more promising. South African company Renergen started LNG production at its Virginia Gas Project in the Free State in September. The first production phase of the Virginia project, which is also backed by CEF, will produce around 350kg of helium and 2,500GJ of LNG, which it will distribute to customers by truck.
The company is now looking to raise around $750m in debt to develop the second phase of the project, which should bring LNG production to 24,000 GJ in 2025, Renergen chief executive Stefano Marani told The Africa Report. Marani said Renergen's project is "a natural shoe-in," for some of Sasol's South African clients that may find gas supply from Mozambique restricted by 2023.
Renergen's project may be enough to meet the needs of some of South Africa's industrial users, but it will not be sufficient to support a shift to gas in the power sector. This may not be a problem if South Africa almost entirely leapfrogs the need for gas with a rapid expansion of renewable energy.
Eskom is keeping its options open. While the economic and environmental case for LNG-to-power is looking increasingly uncertain, it could still decide to import gas or power from Matola. Even if no firm offtake contracts have been announced, Matola LNG partners are betting they can still carve out space amid South Africa's policy chaos.
© 2022, Zitamar LTD. All rights reserved.